The Art of Social Media exhibition is being organized for the second time this year. It's an International Photo Contest, an ode to social media that aims to promote quality and artistic photography on the internet.
Ten photography categories are competing and the renowned jury will select the top ten photos from each category.
The exhibition is organized by The Art, in co-organization with the Municipality of Heraklion, an initiative of the company imonline, will take place in the Basilica of St. Mark in Heraklion, 23 to 28 August 2021.
Travel 1
Street photography 2
Nature 3
Panorama 4
Portraits 5
Storytelling 6
Landscape 7
Selfie 8
Abstract 9
Black & White 10
Saint Mark Basilica - the venue
One of the first and quite important works of the Venetian settlers was the building of a temple dedicated to their patron, St. Mark, in the centre of the city and opposite to the Palace of the Duke. The church of St. Marc was not totally dependant on the Latin archbishopric, but on every duke of the Cretan Realm.
download the press kit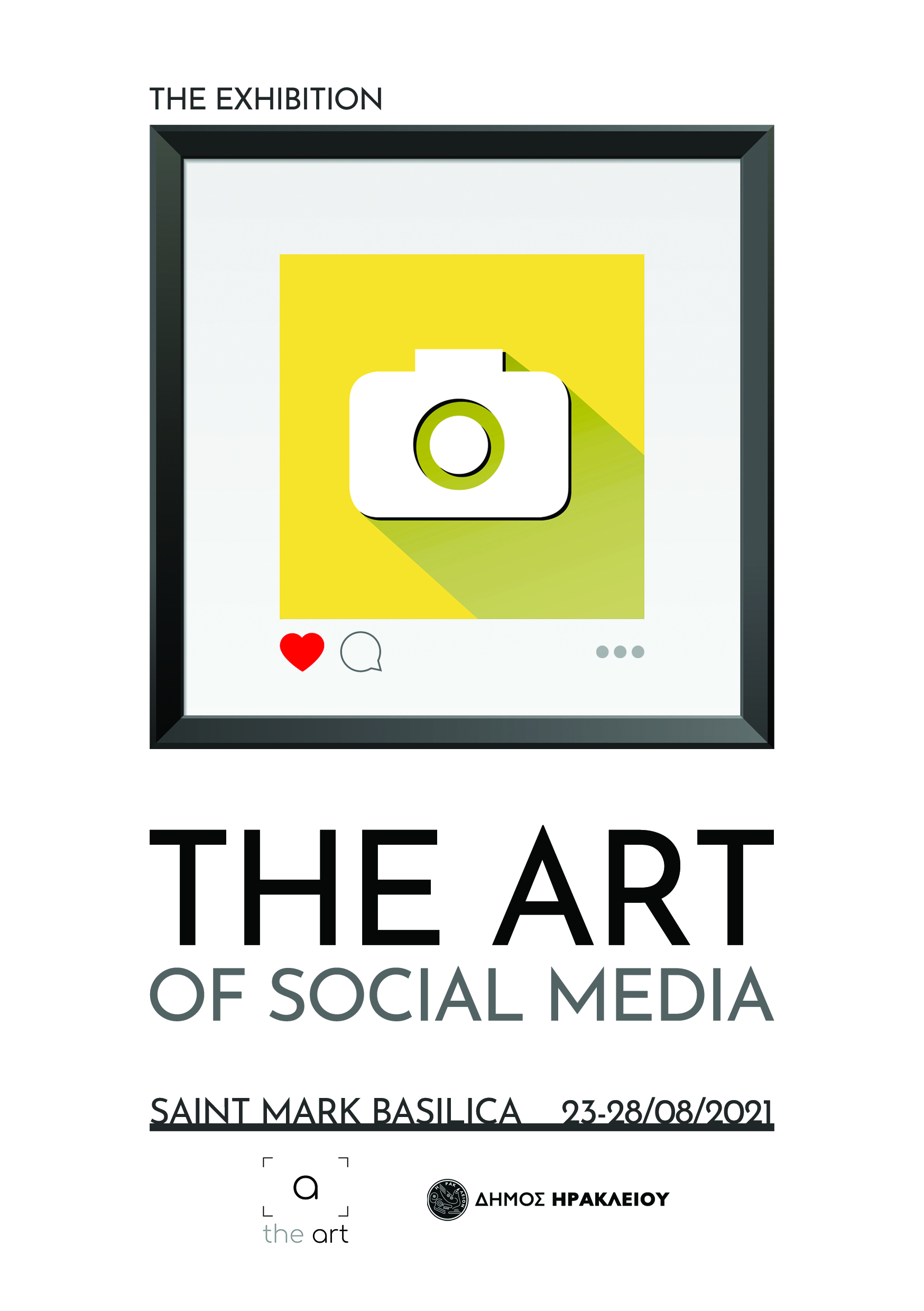 Pavlos Mavridis

Photographer

Dr. Ulrike Gretzel

Senior Fellow, University of Southern California

Robert Körner

Photographer

Vassilis Sarioglou

Photographer

Professor Dimitrios Buhalis

Tourism Marketing Professor Bournemouth University

Tim Vasvi

Photographer

Andreas Sfiridis

Hotel & Story Teller Photographer

Yiannis Vardaxoglou

Photographer

Hara Sklika

Photographer

Stavros Habakis

Visual storyteller